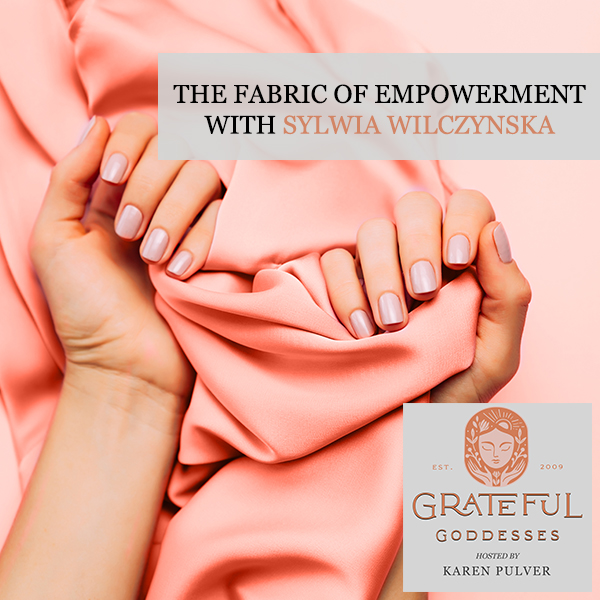 The Fabric Of Empowerment With Sylwia Wilczynska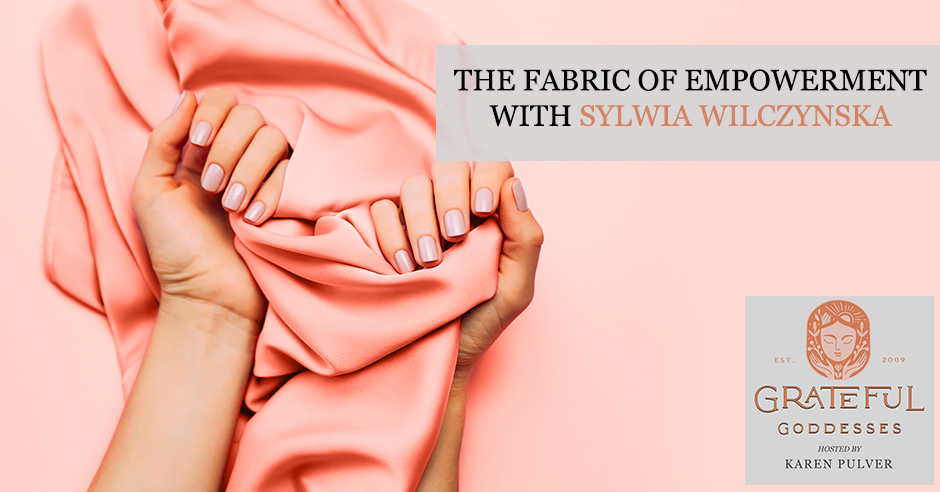 Through the years, women empowerment has steadily improved as more and more women have gained the confidence to stand up straight. Sylwia Wilczynska, the Fashion Designer of SYLWIA, joins Karen Pulver and the goddesses in this episode to talk about how she got into fashion and ultimately used this medium to empower women from all walks of life. Learn what it is about clothes that actually make women feel elevated and how it dictates how you feel about yourself.
—
Watch the episode here
Listen to the podcast here
The Fabric Of Empowerment With Sylwia Wilczynska
Determination, Perseverance, Optimism, Challenges, Fashion Style And Trends, Looking Good Outside And Feeling Good Inside
I'm wearing this beautiful red dress by Sylwia Designs. In this episode, we're going to be meeting Sylwia who is a goddess of fashion. She designs clean, structured type clothes but she also designs floral feminine pieces. What I love about her designs is that I feel confident, beautiful, and sexy when I wear them. We're going to talk not about the outside, but also the inside out. Wearing something this does make you feel glamorous and sexy, but also, it's tapping into that inner fashionable goddess inside that's going to help you feel confident, put your shoulders back, feel assertive and that is something that we're going to tap into with our guest.
Our guest is designer Sylwia Wilczynska. She started in the fashion world by teaching herself step by step the craftsmanship of designing and tailoring. First, through her childhood she would dream, diving into her parents' closet, and opening her creative wings by attending art school to carving it later into a career. Thanks to the meticulous attention to detail, authenticity, dedication, and pure love for her work, she opened her first studio. Shortly after that, her rapidly growing clientele allowed her to open a boutique here in Chicago in Lincoln Park. She also designed for Sylwia James LLC label in Miami for a couple of years. Her work was featured in multiple runway shows, TV shows and fashion magazines.
—
We have a new featured goddess, Michelle, who's going to join us. Welcome, Michelle.
Thank you, Karen. 
Thank you so much for coming along and saying yes to being part of the goddess journey. I wanted to ask you, what defines you?
I have an intrinsic ability to move and push forward. I generally have a happy personality and that has carried me far. I've learned from the master which is you how to push the envelope and how to try new things that I haven't tried so I like that freedom. Partly, it's a sense of style and knowing who I am that way in other ways. I'm a good mother to my young adult children. Also, wisdom defines me as well. I've learned a lot in my life and life is about learning and growing.
You are a friend of mine, which the feature goddesses that have been on I've met and getting to know so I do know a lot about you already. I'm so glad that you're going to come on this journey with us for other episodes because even though we know each other for years there are still aspects of each other that we're going to learn about. That that applies to people who are reading. You may know somebody but when we're going to have these discussions and some are going to be quite open and vulnerable and different fun things we're going to learn together, we're going to get to know each other even better, and most importantly, continue to support each other.
That's one of the reasons why I love the most.
Thank you, Michelle, for joining us on this journey and being a featured goddess.
Thank you, Karen.
—
I put on a red dress. I'm not in my Zoom clothes where I normally would wear a fun top and my sweat pants. I dressed up because I'm excited to have our fashion goddess, Sylwia Wilczynska. She's going to be joining us. Before she comes on, I want you to take a look at what you're wearing as you're reading this. Are you still in your sweats? Most of us are working from home. We're doing Zoom calls. We might be wearing our sweats. To be honest with you, when I put this dress on, I wasn't sure if it would still fit. It does and I'm happy to say that I feel glamorous wearing it. I love the neckline. I love the color. I'll talk a little bit more about the color later. I do feel special wearing it. I want you to think about what you're wearing. Sometimes when you put on that item of clothing that you feel good in, whether it be the color, the texture or style, it helps you to feel good inside out and as well as outside in. We're going to discuss how we feel about our style, how styles are changing, and our journey towards choosing our style. We're going to have that discussion with our fashion goddess, Sylwia. I would like to welcome Sylwia to the show. Welcome, Sylwia.
Thank you for having me.
I want to show a picture to our guest. This is a picture of when I first met Sylwia. I was in this red dress. This was for a charity fashion show that she would put on. Can you tell us a little bit more about that?
I love these photos. That charity show was put for a specific reason. The name of it was called We Care, We Share. The idea was to bring attention to domestic abuse and to hopefully help a couple of organizations in Chicago. I have to say, it was extremely difficult to pick them because there are many. The reason why I put this with fashion show is because it's such a big clash. When you think about fashion, you think glamour and beauty. There is nothing beautiful about domestic abuse, especially child abuse. I felt like this was a perfect idea to bring in and talk about it.
Was this something that you had experienced? I know it's a difficult conversation, but it is important for the readers to know.
It is something that I have experienced as a child. It is something that people don't realize. It happens in more than 50% of homes just in America. I checked statistics to be correct about this. More than three children are dying in the US daily from domestic abuse. It's terrifying. This is a bigger pandemic than COVID and racial, I can't even name it.
You mentioned COVID, especially at first when we had to settle in place and stay in our homes, I'm sure that affected families, children and women who are being abused.
I have a couple of clients that work in the field and they are psychologists and neurologists who work with a lot of children. Domestic violence went up tremendously. It's happening eight times more. Unfortunately, children have no exit. There are no schools, places, or playgrounds that are allowed. They're locked up in the house. As an adult, we have a choice. As a child, we do not.
I remember that night, I felt glamorous in that red dress. You took my measurements and it was made for my body, which fit like a glove. It was comfortable. It was fun. I would never have an opportunity to wear a dress like that. I'm not going to an Oscar night or something like that. It felt great, but after that, I serendipitously met you again because I needed a dress for a wedding. I saw on Instagram, other people are posting dresses by you. I said, "I modeled for her at a charity function." I contacted you and you said, "Yes. Come to my new store." I said, "I needed a dress for a wedding." It was ironic because several other women were also getting dresses for that same wedding, which was funny. You made this dress, which I didn't think that I wanted red. You said, "You looked great in the red dress before. Let's do red. It's different, bright, and bold." You encouraged me to pick this color, which I felt great and I'm wearing my red glasses.
I love the combo. You look beautiful.
What I loved about coming to you was that I felt like you care about making and designing beautiful pieces. You get to know your clients and you get a feel for what it is that they feel comfortable in. You push a little bit to try a color or a style. I love that about you. I want to talk about your journey. You came here from Poland. You did suffer some domestic abuse while you were younger. Did this continue on when you moved here? Tell us more about your journey from where you grew up.
I was born in '77. If you go into history, that's complete communism in Poland. At that time, there was not much of fashion happening. It wasn't even available in stores. If you get the first pair of jeans when in seventh grade, it seems surreal. That's exactly what was happening. We were not rich. We were a normal, average family living in communism and having portion carts for meat, sugar, chocolate, everything. People don't even realize sometimes how difficult it is when you're born in it. It's not even a complaint what I'm suggesting here. It's a different way of being exposed to living and something that I understand deeply. It's quite interesting how it shaped me in my work.
Anything and everything can inspire artists.
Click To Tweet
Tell us about that.
The reason why I started making clothes was because I hated hand-me-downs from my sister. I'm the second child, the second daughter. I'm not a son. I'm 1 of 4. Unfortunately, I was getting all the dresses from my sister. I'm a rebel deep in my spirit and I didn't like it. I wanted something new and of my own. That time, when I started making my clothes, I chopped up my mom's tablecloth. It was a deep gray fabric with polka dots in it and I made a pleated skirt. I'm wearing exactly the same style skirt to honor it. Not polka dots, but I'm wearing it. I didn't even know how to sew. I made it by hand because my mom was afraid that I'm going to break the precious sewing machine that was difficult to buy. They have to stand in lines for it. That was the first item I made. After that, my mom and dad's closet was something I was playing on a daily basis.
I remember hearing something, you would wear your sister's jeans and they were rock hard but you wore them all the time and they were big on you. I can't imagine, as a seventh-grader, being in that position where you're wearing hand-me-downs. You changed your own destiny. You decided to make your own clothing out of that feeling inside that you knew you could do it. What was it that you feel that you tapped into, that led you to go in that direction?
First of all, as a child, I always felt that there are no impossible things. There were times in life that I lost it for a little bit. Every time I catch myself in a difficult situation, I try to remember that and I try to bring it back. There is nothing as strong as children's imagination for impossible things. I don't want to lose it. As Van Gogh said, "We're pure as children. We're free of anything that treats us as adults. We can think freely and paint freely." I think the same way about children. Were born as pure, innocent, slightly and pompously naive, but beautiful human beings. We then we get shaped by different things that happen in life. I went to art school for my high school. It was a high school with a major. That started my journey. Even though I was the rebel at home making clothes, I wanted to paint. I wanted to express myself. That was my exit for expressing everything that was happening in my life.
If you're raised in a difficult home, you don't have an allowance of expressing yourself. Painting and sculpting were my way and it continued. Right after school, I was dropped in the US. My mom decided that I'm coming here. It was a shock and a surprise. I was supposed to go to Germany. I was thinking about going there to university. I took German in school after the Russian communists pushed us. It was a shocker. I didn't speak their language. I didn't know what to do. It was quite difficult. I was nineteen and I was dropped here and I have to find myself. As a regular immigrant, you start anywhere. You go through cleaning, babysitting, later bartending, and then I got into modeling.
You're beautiful. It's not surprising.
That was the time when I decided that maybe the clothes I'm making could be something more than clothes for myself and my friends. I remember working in an Armani show, I was standing back backstage and getting ready. I looked at the clothes and I looked at the whole set up backstage. I was ignorant at the time, I said, "I can do this." I didn't know how much work it takes but now, I do. At the time, that was when the idea was born and I decided to continue with it and here I am now.
I want to invite our future goddesses, Michelle and Dina, to join us in this discussion. Let's take a look at what they're wearing. Dina, you're wearing your puffy sleeves. She's into puffy sleeves. Michelle, you look in white cream. They have some questions for you as well, Sylwia. We're going to start with Michelle.
Sylwia, you talked about your journey and how you've had to adapt. Given that it's the time of COVID, I'm wondering if your fashion sense or if your design aesthetic has changed at all given the new circumstances in the world.
That's quite interesting because I listen to a lot of designers all over the world on how they feel about the situation. All of us are seeing a huge switch. Not a lot of events are happening so fitted and tailored suits and dresses are not a necessity. I call it luxurious comfort. Sweat pants are a bad word to use for it but sweatpants made out of cashmere would be a new thing, and maybe jackets made out of pashminas, cashmere and comfy fabrics. That's where the fashion is going to go, depending on how fast we'll be getting out of COVID. I'm hoping that fitted dresses are coming back.
That is true. We're not going anywhere. I do have to say, when I put on this dress, it did lift my spirits. It is fun to maybe put on your own fashion show at home.
That's exactly what's happening. I had to buy equipment because we're all locked up through COVID. Unfortunately, the riot in Chicago, we have to stay smart as business owners. That puts us at a certain disadvantage. It's hard. We survived COVID. I survived COVID making a lot of masks because people were asking for help with masks. That was something that kept us busy. We couldn't get masks for a while so that was my way of giving back and donating to the community. At the same time, it's a huge switch that is going to happen. Our fashion shows are not happening physically. They're going to happen virtually. All the trade shows got canceled and they're all virtual. I've got a lot of equipment for filming my models and probably doing a virtual fashion show.
Dina, how about you?
I'm wondering if you can talk a little bit about what inspires your collection if you revert back to your favorite designers? If so, who might they be? Give us a little bit of how the process goes for you.
It's quite interesting because anything and everything can inspire us as artists. I consider myself an artist in my design world. When you think about this, it could be a color, it could be a fabric, it could be something in nature. I filmed a little virtual fashion show for the Women Service Club in Chicago. We were allowed to show only four pieces, which is quite little for a collection. Because we are oppressed and locked down by COVID and by everything that is happening, I decided to make it fresh and I decided to bring flowers, soft fabrics and give some happiness to women. The truth is, we do like to dress up. We do like to feel feminine. All of us are missing this. I think about femininity. I have to think about comfort because we are on lockdown. That will be the inspiration. It depends on what's happening around us.
I love what's behind you too.
That's one of the pieces from the show. It's lilac and it's in its soft tulle.
It looks wearable.
We have to have a dinner party and get dressed up. It changes your whole psyche a little bit. Putting something on and not sweatpants. Maybe if those sweatpants are a little softer or a little more fashionable, it might change even how we feel inside about ourselves. I've got into the habit of wearing the same sweatpants every single day for a little while with holes and they were falling off. I had to switch it up because it definitely changes how you feel inside if you change a little bit of what you're wearing outside.
Our clothes dictate how we feel and also how we carry ourselves. Think about that small high heel. If you put the high heels on, you stand up and you stand proudly and you feel differently. When you put the lipstick on, it's a completely different story. Life is much happier.
I put some darker lipstick on. It's fun to dress up. When I was younger, I used to dress up. I brought along the little purse that I would use. This is from my grandmother. It's a real purse that she would use. It's all tattered. It's vintage. It's beautiful. I used to play with it. Now, I haven't. When I can go out again, I'm going to take it with me as a real accessory to use. You did talk about COVID and you did mention looting. I know that you are in a new location. You had to board up twice. Those are real roadblocks. Those would be something that might stop people from continuing on. You have that fighter spirit in you to keep going. Can you talk about that?
Maybe my childhood shaped me the way I am. I am as stubborn as it gets, as my family says. My friends say I'm as hard as a box of nails, which is hysterical. This is my journey and my art. This is something I worked hard for. I would like to save it, cure it, and keep it there for the future. It's hard. COVID and the rioting made it extremely difficult because we couldn't work with our clients. We boarded up twice. We packed the store twice and unpacked it twice and none of it was easy. I felt sorry for myself after a tornado hit Chicago and I said, "What else?" I joke about this. I shouldn't say, "What else?" because I feel like something else is going to happen but it wasn't an easy journey.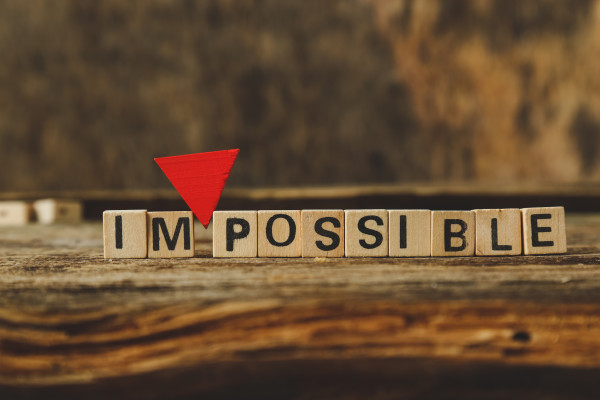 Although we had to go through it and me pushing through it, it came through my childhood. It came because I had to fight for specific things. I have to fight as a child for myself. I have to fight as an immigrant, surviving here. I had to learn and I have to be resilient. Somehow, this is still in me. Maybe it's that inner child saying that nothing is impossible. They are only roadblocks we have to go through. I try to remind myself every day, when I feel sorry for myself that when something happening, "That's only temporary. It's always bad. We can get the good after." It's the typical rainbow after the rain.
That is what applies to almost every aspect of our lives. Do you agree?
Absolutely.
Do you have any other questions specific to Sylwia on what she does? Any questions you'd like to add, Michelle?
I'm thinking about your resilience, Sylwia. I can relate. You're talking about how your clothes dictate your feelings. For a lot of people, they let their mood dictate what they wear. I've also learned that if I'm not feeling great, those are the days and times that I want to dress up.
Through my designs, I always describe them as feminine but powerful. Powerful, not in a way of being tyrannic. Powerful because we have many things we have to go through life as women, as mothers, any troubles in life. Making clothes that make us feel powerful is empowering to women but it's also fun to me. It brings it back to maybe when I was a child and I didn't feel powerful because I couldn't. Now I feel like my clothes, the tailored pieces, I want the woman to walk into the room and I want all eyes on her. Yes, I'm pushy with color, Karen. I told you that you would look great in that red and you will be extremely visible in it, and that's the point.
I had a client coming in once and her husband was some high position in the corporate world. He was giving a speech and he was one of the most important people that evening during that event. She was obviously the second most important person because she was his wife. She would be standing next to him. She needed a gown. She said to me, "I would like something maybe in brown or gray because I don't want to be visible." It was tragic. I was thinking, "Why? You're the second most important person there. You should be going in be visible." You wouldn't believe it but I put her in hot pink. She wore hot pink lipstick with it, which was a shocker. She called me the next week and she said, "Thank you so much." She felt good. She stood proudly next to her husband. The funny thing is her husband liked it very much as well, to the point that she's my client until now. I appreciate the reaction of the husband when she wears my dresses.
That's a great story. The reality is she probably was the most important person because she supported her husband to get where he was.
She was standing right next to him and she wanted to disappear. I'm not exactly sure how to describe it, people might think that someone is snobby when they stand proudly. There is something about standing proudly in a beautiful dress or a beautiful suit that we wear as women. I'm not sure if you like Dr. Jordan Peterson. He's a Canadian. He's got his 12 Rules for Life. The second rule is to stand up straight and put your shoulders back. What does it mean? It doesn't mean to just stand up straight to intimidate people. It means to stand up straight and be assertive. Be there. Be proud of yourself. Bring something to the world and speak up and show it and don't hide. There are many places that people hide and I don't think we should be. I'm grateful that I can be here and talk with you, goddesses, because you're not hiding and because you're talking. I read previous episodes and it's amazing how much kindness, care, and power is in those episodes that you had before.
The biggest part that I'm getting is also about support. We talk about helping each other, to be supportive, and not putting each other down. I noticed this too. I have girls and when they were younger, I'd buy them something that they feel good in or that they wanted to get. They wear it and they feel proud that they would be put down, "You're wearing that?" There's always that aspect of it. Maybe it was jealousy, I'm not sure. It is what you put on but it's strengthening that inner confidence and that assertiveness. The garments will help to bring that out.
As one of the accessories, it should be the biggest smile on our faces. Whenever my clients are insecure, I say, "Everybody is going love it. Walk in, put a big smile on your face, and everyone will think that you're dressed the way it's supposed to be." Even if you would be wearing two different shoes, keep the smile on. That's the best accessory to a dress.
Dina, I know you wanted to add.
I was going to add to yours, Karen, raising two daughters also, they both have a different style but they share something they love. I remember my mom could not stand the trend of the ripped jeans. In my teens, it was thrifting for Levi's that you would either cut off into shorts or you would peg the bottoms or something. The idea that I was buying this thrift store Levi's that somebody else had worn made her crazy. My eldest daughter loves thrifting. She buys these t-shirts and all these things. I hold my breath because I don't want to judge it. I want her to have her own style and be a part of these trends that I'm too old to have. It brings me back to that place by letting my girls find their look, style, and their way. It's important.
All of us are going through different changes from the time we were young, and as you described your daughters as teenagers. We have to give them the freedom of expressing. I know it might be difficult. I absolutely have a thing about extremely short shorts. I'm older now, so I probably can say it. In my mind, it sounds like I'm preaching. As women, there are specific things that we don't necessarily have to advertise publicly. Yes, youth is beautiful but I also think it comes from maybe teenagers being slightly lost, slightly discovering themselves. I'm not a parent yet. I have two little nieces and one of them is fourteen. This is the age when the short shorts with underneath pockets come out. This is one of the trends that I also do not like. It's because it's also backed up with worry.
Unfortunately, we live in a world where things are happening around us. There are kidnappings. There's human trafficking. There's all of that that has to be addressed. That's the reason why I don't care for that style. Otherwise, I went through the thrifting stage when I was in art school. We couldn't afford regular jeans. The thrift stores came up. I had my first pair of Wranglers with a wool sweater. I have long hair and lemon glasses and I was painting it. It's quite interesting to hear that. I completely understand it and I feel like they do need that freedom. I'm sure they will come up with something that we didn't even think about in our closets as a garment choice.
Dina, my daughters are a little older. Oftentimes, Sylwia, I'll put something on and they'll say, "You're too old for that." Can we talk a little bit about ageism and fashion? Who is to say you're too old for that? I'm not interested in wearing super short shorts. Why not put on something that a younger woman might wear? What do you have to say about that?
Like a crop top? These crop tops are in.
I would not feel comfortable wearing a crop top necessarily. Dina, sometimes we share some summer dresses, not super short but summer dresses. I'd put one on and they'll say, "No, you're too old for that," or a jean skirt. They'll say, "I want that." They'll take it for themselves.
That's the highest compliment.
Sylwia, you talked about feeling sexy but not having to show skin. The woman's body, and curves. I feel sexy in this dress because it's form-fitting but it's not short. It's above my knee, but I feel like it hugs me in all the right places and the neckline is angular but it's not showing cleavage. Those are two little things I'd like to discuss with you, ageism and also feeling sexy but not showing skin.
As women, can anyone say to us, "You're too old or too young to wear this?" Not really. We're living in the Instagram and Facebook times where all women want to feel the way they feel. Some of us feel much younger and some of us feel much older. My sister calls me a can because I'm conservative with my clothes, which is ridiculous. If you're not offensive in your way of dressing and if you're comfortable and it makes you happy, go for it. There's nothing wrong with it. When I mean offensive, if you're going to a restaurant and showing particular body parts that shouldn't be shown publicly or if you're flying and you're half-naked, maybe that's not the most appropriate thing. All of us know it happens.
My style would be something like you're wearing. It's usually more of a pencil skirt or a pencil fitted dress or a suit. I believe, as women, especially when we mature, we have that wisdom. Wisdom is the sexiest thing on a woman. We do not have to advertise our body parts and show them on display. Wearing a tailored but strong piece, it shows our attitudes, assertiveness, and our femininity at the same time. I found that it is slightly intimidating to men, surprisingly. It's also mature and sexy to me to show wisdom instead of just skin. My pieces would be tailored and angular necklines but not necessarily showing cleavage, maybe fitted style dress. I would rather put a turtleneck dress with open back and past the knee, and I would think that's way sexier than a miniskirt or low open top. It's the way I think. I look back at TCM black and white movies and the way men and women used to speak to each other and the way they would dress was classy and feminine and at the same time, extremely sexy. It depends on how people describe sex appeal.
Clothes dictate how we feel and how we carry ourselves.
Click To Tweet
I almost wish sometimes that the white gloves would come back.
I love that.
For sanitary reasons, they might and it will help with that. Future goddess Michelle has incredible style. We know each other and when we go shopping together, she pushes and she's like, "Stop getting that same black top." I do want to ask our future goddesses as well. I'm putting them on the spot. What do you feel your style is Dina and Michelle? Michelle, you go first.
Sylwia, you're talking about being sexy without being overtly sexy. Wisdom is definitely part of it and I know for me, I feel sensual and it's what comes within. It doesn't have to be a super low-cut neckline, although I do think that's sexy. It's how we feel about ourselves. I love kicking it up. Sometimes I wear baggy things and I can feel super sexy.
Michelle, you often push. You're wearing something conservative, but I have seen her put a little edge on something. She'll wear maybe jeans and a white t-shirt and an amazing jacket.
Normally when I wear this top, I'll undo another button and I'll wear some fabulous accessories. We haven't talked about accessories, but I do feel that's one of my strengths. However, since COVID I feel a little less inclined to wear the amount of jewelry that I was wearing. I've pared it down a lot since then but it's about being polished for me and having a complete look. Yes, it's true, I suppose I am more conservative now. It's an inner feeling for me as well.
Dina, how about you?
I wanted to piggyback with Michelle and Sylwia a little bit on women. I'm sure Sylwia, this is where you, being front and center in your store and your clients is so helpful. It's helpful to have a designer there for you. I find that if women find what is most flattering on them, for you, you said you wear a pencil skirt a lot, that's your wheelhouse. I'm fascinated with whatever body type you have. I've seen women look beautiful in all sizes and shapes to the point of when they wear that too short miniskirt and their breast is open and hanging out. It's a denial or unfortunate not knowing what to put on to look best.
It's a big struggle when I was doing styling on the side. I found that that was the thing that women struggled the most with. We would put them in things more casual wear, not necessarily gowns and they're alike, "I would never have tried that. I never would have thought that would have looked good on me and it looked beautiful." I struggled with it with myself too as we age and bodies change and shift. I am fascinated by that and hopefully more women become empowered in finding out what looks best on them casual or dressy. That's a piece I wish more women thought about for their own wellbeing. For my style, I tend to find myself in the classic with a little bit of feminine in me. I tend to buy things and keep them for a while. I'll buy that great black cashmere sweater and I'll wear it season after season. I don't get super crazy. I was dying one fall to get a sequin jacket to throw on with jeans.
Sylwia makes a beautiful sequin jacket.
I didn't even know what I wanted it to be. I didn't want a long blazery style but I didn't do it. It was something I wanted to do. I'm on the conservative feminine classic side.
You'll have to check out Sylwia's sequin jacket.
Maybe this fall will be the time.
We talked about our style. I am all over the place with my style. When I go shopping with Michelle, I always go back to the safe. What is safe for me? The black, white, grey, blue, and jeans. I'm a preschool teacher so I wear not sweatpants but workout gear and hope that after I work in the day I'll go and work out. I've noticed a lot of women wearing workout gear all day. I did love when I met Sylwia that she did encourage me to get this dress and I got a few other pieces. Not a sequin jacket yet but I did get a gold blazer. She designed a beautiful black shimmery type jacket and pants and I love wearing her pieces. Do our future goddesses have anything else they'd like to ask?
Is the sequin jacket online for me to view?
We do have it online, but if you ever would like a sequin jacket that we do not have a specific color or a specific style, we can also make it because we do a lot of custom design. It depends if you're looking for black, red, or lime green, we can have it all.
Sylwia, I've only met you a couple of times, and you always look stunning and fabulous as you do now. My question is certainly given COVID or even before COVID, are there are days where you're in sweats or you don't get dressed up, or does this make you happy to be put together?
I have a few days in sweats. I still am pretty conservative about that. My sweats are for my workout or walking the dog. I do like to dress up. When we dress up and clean up, I might not be putting the lipstick on, but I don't think there is a day without mascara. I feel better. I feel more aesthetic when I'm dressed and if I do put sweats that could be maybe with some pretty shoes or maybe sweats on a luxurious finish and maybe a jacket with it to spice it up a little bit. Once I was told that I'm the most stylish person walking the dog at the doggie beach. I said, "How's it possible? I'm wearing sweats." My hat and accessories were slightly different. I don't have a lot of sweatpants days and the reason why is I try not to because I know it changes my mood. It changes everything and it changes if I stand up straight or not.
Dr. Edith Eger, who's a featured speaker, a friend and mentor of mine always tells me to dress up, be polished, look great and never wear holes in your pants. This is not because she said that you never know who you're going to meet.
I totally agree with that. If you would go to the store to pick up milk because we used to pick up milk on a daily basis in those tall glass bottles, which is quite interesting, you would dress up. You would dress up to go and pick up milk even though it was only 500 feet away from the house. You never left the house without brushing your hair. It's the way I was raised. Even my sweatpants, and you will think I'm crazy, I fold them with creases. The reason why is I don't necessarily make sweatpants. I buy them. I'm 5'10". A lot of sweatpants might not be necessarily long enough for me. When they are short, I fold them flat, they stick out sideways and it looks like I'm going crab fishing. I always fold them completely differently so at least they fold properly on me. That's how crazy my ideas of dressing up and not wearing sweatpants.
We've learned so much from you not only about fashion, your designs, and your journey but also about tapping into our inner fashionable, resilient goddess. Also, learning about your journey and how even with COVID and having to board up your store and the tornado. You are prepared though. You have the armor inside as well as outside to take on those challenges and that is going to help our readers because there are days especially now when we are in our sweats. We're wearing the same clothes every day and we're not brushing our hair, but it's an interesting way of looking at it that even if you do those little things on the outside, it can help you feel radiant inside. Also, it will bring out that smile, which as you say is the most important accessory. Let's stand or sit up straight, shoulders back, smile, and enjoy your day. Thank you so much for joining us.
Thank you.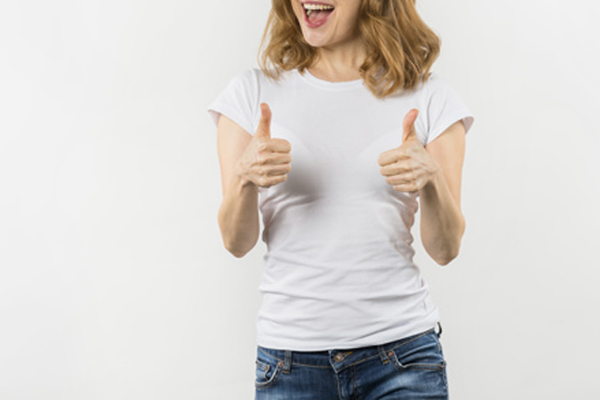 If our readers would like to reach out to you to perhaps meet you for a consultation, which I'm assuming you might be doing on Zoom. How can they do that?
People can reach me through my website, www.Sylwiaw.net or they can reach me through email, [email protected] or phone (773) 497-4939. We do take appointments and yes, we have to wear masks and take all precautions because of COVID, but at the moment we're doing it by appointments or you can always reach me through Zoom.
What is your new store address here in Chicago?
The address is 2512 North Halsted. We're located in Lincoln Park Chicago, one block North Fullerton on Halsted.
Remember that Sylwia can make custom designs for you. It's like what you said, Dina, if there's a sequin jacket you're interested in, she has such an array of different fabrics and colors. This dress can be made in almost every color, I remember. Even though you encouraged me to do red, I've seen it in white and black to perfect classic black dress. Thank you.
Thank you.
—
You mentioned modeling in an Armani show, which is huge. I'm curious to know what other big shows you've done or what else you've done.
I was nineteen when I got to modeling. It was funny because I was bartending. I was hired and they didn't ask me at the time if I'm 21 but I was tall enough to stand behind the bar. I rarely drink so it was quite interesting that I had to learn all the drinks too. There was a photographer that came in and he said, "Did you ever think about modeling?" I said, "You are not getting in my pants." He said, "No, I mean it. You should go and you should meet with this lady. Her name is Eva and you should go to Elite Agency, this is the number." I said, "Maybe I'll give it a try." I called and yes, there was an Eva and Elite Agency. She said, "Come in." I came and they took me in. They took me to Elite and I was with them for about five years or so and I was tired of it.
9/11 happened and a lot of bookings got canceled. My Anushka contract that got canceled. I was supposed to go to England, which I was super excited about and that didn't happen. I said, "Maybe it's time to do something else." It returned to my life again. I was in a restaurant and a friend of mine who was modeling for Ford Agency, his agent came in to visit him at work, and we were sitting next to each other and he said, "Did you ever think about modeling?" I said, "No. I have done that. I'm good." He said, "No, you should come in." I said, "Fine, maybe as an extra job." I came in and I was with Ford for a little bit. I was doing shows with Armani. Chicago used to book a lot of shows. There was Carson Pirie Scott, which is a Bon-Ton Company and was doing a crazy amount of shows per year. There were big shows with Macy's, Nordstrom and Neiman's all of the big stores were booking. That was quite a lot of shows back then. We did not use Instagram. I don't think we had Instagram back then and we're not used to any virtual shows so everything was happening by booking. I worked quite a lot and it was fun to see how it was done from the back.
—
We are going to talk about our favorite things but related to fashion. I want to start because my new fashion favorite accessory is the Sylwia Mask. I'll tell you why. First of all, it does not fog up my glasses, which some of the masks do. It's comfortable and washable. What I love about Sylwia is that I'm not getting the mask acne. I do have medical masks that I'll wear when I walk into a store for example but when I'm out running or walking, I will put on your mask because the cotton definitely feels better on my skin. What I love about her masks is you buy one and one is free for you to donate. I did buy them for my future goddesses. Michelle got one for you too, because you're new and they're in all different styles. It's on your website as well. I love that you jumped on this. You made masks. You donated them at the beginning when it was difficult to get masks and that's wonderful. Her masks are great. That's my new favorite accessory as much as I don't love wearing a mask. Her masks are beautiful, quite feminine and preventative of the acne that you are getting with wearing masks.
I'm glad you like it and it's comfortable. Initially, I didn't want to make the masks. I was afraid of what people would think because everybody was looking for N95 masks. I was afraid that people would feel like I'm giving them a false sense of security. I did my research and I found which cottons are the best, softest, and which cotton covered the most. I was approached by one of the ladies from the Women Service Club, Sherry Lea Fox and she said, "Why don't we do this program with all the Chicago designers and maybe start a buy one donate one program." I told her about this and I said, "Yes, that's a great idea because a lot of people need it, can't afford it, can't find it." That's how it started.
It does have full coverage. You have to make sure that there are no gaps. You also did show how you can tighten it on your Instagram. Where I saw the masks were on Sherry's Instagram. She's a beautiful model for the masks and she makes the masks look sexy. Who would have thought? Dina, how about you?
They're Chanel pumps with this gorgeous white flower. They are super comfortable. This was my second wedding. I lost my first husband so these have great value in the sense that it was a second wedding and it was beautiful. I didn't expect to be able to wear them so much but they are super comfortable so now I put them on with jeans, leather pants, and maybe my sweatpants but not yet. They were a splurge but they make me happy and they're beautiful.
You should put them on with your sweat pants. Why not?
Since it's Chanel, I would suggest red lipstick.
Slip it with the jacket too. I'll be ready to go.
Michelle, what did you bring?
It's an M for Michelle and it's with a few diamonds and a green stone that I can't remember but green is my absolute favorite color. More importantly, I became separated after a 28-year marriage and organically, and almost immediately, I changed my jewelry up and I wanted to redefine myself. I wanted things with meaning. For me, the M on its own meant that I was good on my own. It means independence, freedom, and all these beautiful things for me. My other pendant says, "I can and I will." That speaks to being powerful and that's what I feel like. It's simple but so meaningful to me.
Do you know the designers?
I believe that the M is Ela Designs. I live in San Diego, so she's in LA.
Those are beautiful. Michelle and I remember that you did that. You changed up your jewelry and became personal to you. That's the same with clothing. Sometimes when people go through trauma or events in their lives, they change their clothing. I'm sure you've seen that.
I've seen that and I experienced that myself.
Wisdom is the sexiest thing on a woman. We do not have to advertise our body parts and show them on display.
Click To Tweet
How did you change?
That would go into my favorite thing, but in fashion, I feel white, and it's absolutely my favorite color and that's why I'm wearing a white blouse. White is a new beginning to me. White is a new beginning as a fresh paint or as a fresh canvas so it speaks to me as an artist. Whenever I make a collection, I don't start with black as most of the people would. I start with white. If you walk into my store, most of the samples are made in white, which is impractical but it's powerful to me.
I feel that as children were born white, and I don't mean it as a racial thing. We're born white because we're pure and we're ready to soak in things that shape us and we sponge. That's how we get our color and our character shapes. That's how certain things in life good and bad shaped us as a human, a citizen, as a man or woman. White is purity. Whenever I feel challenged in a way or whenever I have a hard time, that's the thing I do. I put on white. It makes me feel I can breathe. I know most psychologists would say it would be blue. To me, it's not blue. If you look at my closet, probably 70% of my clothes are white. I could wear them all year long. To me white is pure, but it's also powerful, fresh and it's allowing me to be peaceful, open up, take a deep breath, dust off anything that maybe didn't work, and start fresh.
Thank you for sharing your white canvas of beautiful colorful designs with us. I noticed even though you're wearing white you do have pink nails and have red lipstick. It's nice for those to pop which is in life. We want to have certain aspects of ourselves pop out and show confidence, assertiveness, and resilience.
I feel that lipstick and nails are a good way to pick me up whenever we have a bad mood. We went through a lot. The rioting and tornado and I felt, "Why not pink?"
Are there pieces that you'd like to show?
I also have a jacket hanging behind me. It seems like a tailored jacket. It's pretty plain in a way. It's white. It's my sample but I feel it's powerful. I feel that it has specific edges that bring out a character and bring out quite a story. It almost seems like a warrior jacket to me in modern times for a woman. I joke about this whenever I have a hard time. I say, "I don't need a prince. I'm looking for a sword." Sometimes we have to do this and this jacket design is my way of empowering women. This could be worn with jeans, skirts, and trumpets skirts for the evening but it feels powerful when you put it on. It feels strong, white, and beautiful to me. I hope my clients can see it and can enjoy it as well.
It is beautiful. I have not seen that. Is that a new piece?
It is. It has interesting edges. This skirt is in a style that I made myself by hand when I was little.
What I love about the jacket is it is strong and powerful and you see that immediately. Looking at the bottom, the covered buttons, and the curviness, it's feminine so it has a soft look. It's strong and powerful.
It's not stiff. It's flexible.
It's comfortable. If you look at the edges, it's fitted and clean. It looks great with pants, jeans, and skirts.
You can wear it on its own too. You don't have to have anything under it.
You can easily wear it on its own. I put it on with a shirt to show it to you.
I want to come to your new store. I miss you in person. I miss your energy.
I miss having interaction with my beautiful women.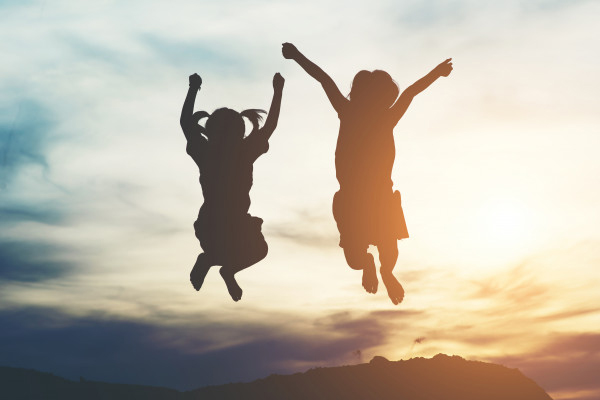 It's nice that you're having appointments though, and you're still doing that. When you start designing, I know it's crazy but sweatpants or call it anything else, I don't know loungewear, Zoom wear or something.
I purchased some sequins with a softer layer on the inside as a lining for sequin sweatpants. I'm thinking about more of a cargo, luxurious comfortable pants made out of sequins. Why not, to be warmer when we have to be around a house locked up. That will work.
Stay strong through the next little bit. I'm sure you'll take the boards down soon. Sylwia, thank you so much for joining us. It was great to see you.
Thank you for having me. That was wonderful. It was great meeting you ladies.
It was a lovely conversation. Thank you for opening up and being vulnerable. You'll help a lot of people.
—
If you or someone you know is suffering from domestic abuse and needs help, please reach out. There's the Office of Women's Health, the number is one 1-800-994-9662 or please reach out to a friend, neighbor or even us at GratefulGoddesses.com, so you can get help. Thank you.
Important Links:
Love the show? Subscribe, rate, review, and share!
Join the Grateful Goddesses Community today: