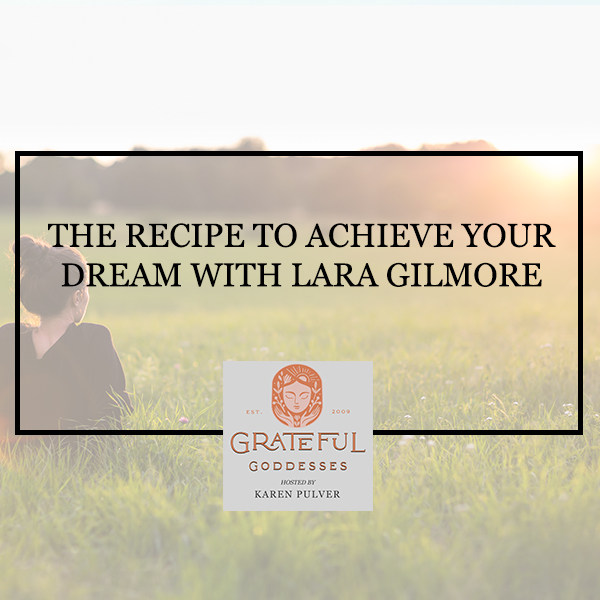 The Recipe To Achieve Your Dream With Lara Gilmore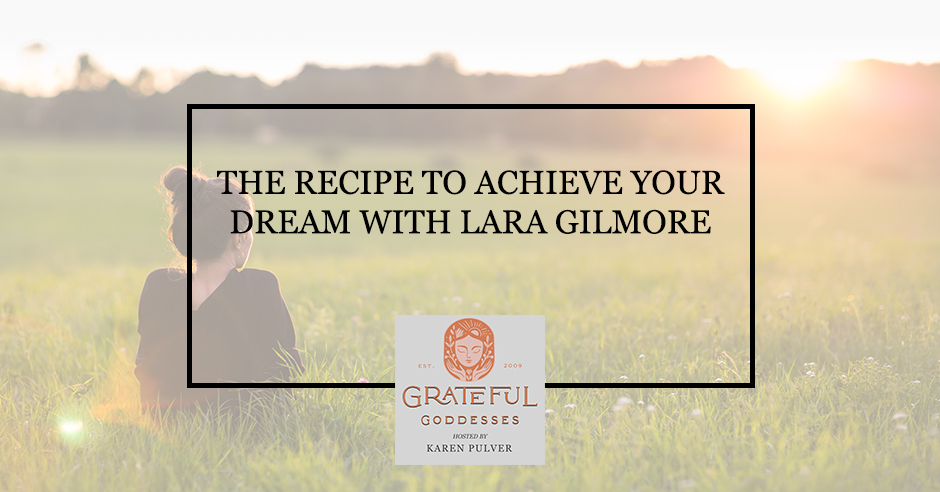 A dream isn't something that's easily attainable, and if you really want to make yours come true, be prepared to make sacrifices along the way. However, if you have the recipe to achieve your dream and know the path you need to take, things might just be a little bit easier. Lara Gilmore, the wife of Massimo Bottura and co-owner of Osteria Francescana, shares the story of how she turned her dream into reality. Sitting down with Karen Pulver and her Goddesses, Lara talks about how she met her husband, how they fell in love, and eventually married and started their restaurant. She goes into the details of each event and talks about the struggles they faced along the way. Lara then explains what it truly means to marry someone and how a mistake can turn out to be the solution you've been looking for.
—
Watch the episode here
Listen to the podcast here
The Recipe To Achieve Your Dream With Lara Gilmore
Love, Passion, Persistence, Support, And Mistakes
What is your recipe for a dream? What are your dreams? Think back to when you were younger or even now. I'm in my 50s and I still have dreams. I wonder what are the ingredients for these dreams? Positivity is number one on my list because if we're not positive, we cannot attract positivity into our lives. Education of anything that it is, whether it be at school education, perhaps learning a language, diving deep into an area of interest, hard work and determination. What about the other ingredients like love, intuition, persistence, passion, support and an ingredient that you will be surprised with, mistakes? You might be thinking, "How could mistakes be an ingredient for a dream?" In my opinion, and I believe our guest's opinion, although I don't want to speak for her, I've witnessed that a mistake is not a mistake that you're going to be held back by. It's something that could propel you forward. It is being able to make a mistake and looking at it as beauty, potential and surprise the unexpected. We're going to dive into the recipe for a dream with our guest, Lara Gilmore.
A little bit about Lara Gilmore. Together with her husband, Massimo Bottura, Lara launched Food For Soul as a way of redefining the role of traditional soup kitchens. She has worked in the culinary world for more than twenty years as an integral part of the behind the scenes team at Osteria Francescana, ensuring its growth and working on international marketing and communications. Lara continues to dedicate her ideas and energy to making Food For Soul reach the wider community and involving professionals from all over the world in the mission of a non-profit organization.
She has also worked closely with Massimo to realize the cookbook, Bread is Gold on over 50 chefs' recipes and personal experiences at Refettorio Ambrosiano Food For Soul's pilot project. In 2019, Lara and Massimo opened their newest project, Casa Maria Luigia, an eighteenth-century property surrounded by the architectural landscape of the Emilian countryside turned into a guest house with the intention of extending the art of hospitality beyond the doors of Osteria Francescana.
—
Welcome, Lara Gilmore, to the show. It is nice to see you. Tell me about where you are right now.
I am at our newest project called Casa Maria Luigia. Casa Maria Luigia is in the countryside of Modena. It's about fifteen minutes from Downtown Modena. I'm under the roof beams. I'm in the tiniest little room, which is an apartment that I carved out for myself. It's where the balsamic vinegar was kept. We call it the Acetaia. It's my secret hideaway, so it's like my bird's nest. Nobody can see me but I can see everybody. This is where I do my thinking, working, change my clothes, take a quick shower after gardening, and where I decided to speak with you. It's one reason I'm away from our guests because the house is full, which is great but also because it has some of my favorite artwork in here.
That's a great space. We all need to create spaces like that in our homes so we can reflect and be ourselves.
I read Virginia Woolf's A Room of One's Own a long time ago and it stepped to heart. I have always tried to find, however big or small a house I had and however many people I was living with, in college or first apartments, a tiny space that I could call my own where my own mess was mine. No one can judge it. It's very important. Sometimes it's a box with your things in it but a place where you can feel safe, not judged, where you can do your best thinking, and even be able to isolate yourself a bit from everything on around you.
Looking back when you were in New York, you studied Fine Arts and you learned Italian. You were working at Caffè di Nonna. Tell us what your dreams were then. I was always wondering, "Why did she study Italian?" Why were you so interested in that first ingredient to your dream, which is love of the language?
The whole reason I'm here all began in tenth grade. I was at a boarding school in tenth grade and I didn't get along with my French teacher. I decided that the only way that I could spite him was to change languages. Spanish was an easy choice, but Italian was what was going to get him because the French and the Italians are loving, kissing, hating cousins. I took up Italian in eleventh grade and I fell in love, not only with my teacher who was a very elegant man in his early 70s from Como, Northern Italy and he came to class every day with a beautiful suit and tie. He introduced me not only to a language but a culture, way of living, way of thinking, how to reflect on the past, how to think about being innovative, and he drew out the best of Italy for me. During those two years of high school, when I studied Italy, I also studied Italian culture. I stumbled upon the Renaissance and art history. I fell in love with the place.
As soon as I graduated from high school, my first trip was to Europe and I wanted to go to Italy. There was already something Italian running in my blood. I wasn't from any Italian heritage. I am a mix of Irish, Dutch, English, Scottish, Northern European. My grandparents were from Texas. I'm a real mutt and what's missing was a little bit of Latin blood. On my first trip to Italy, I rode trains, hitchhiked, slept in the simplest places but I had this feeling that someday, I would come back to that country. Years later, I found myself in New York studying Art, working in the theater as well at The Wooster Group being a volunteer, and I needed a second job. I was working at Aperture magazine and getting paid very little. I was working in the photography department.
When you marry someone, you're also marrying their dreams, passion, and the sacrifices they need to make.
Click To Tweet
I stumbled into a cafe on the corner of Grand and Wooster, which was my neighborhood. They were looking for a bartender and it was called Caffè di Nonna. I said, "I speak Italian and know how to make a cappuccino. I know a little bit about wine and I've traveled." By the time I get back to my apartment in the East Village, they called me in to start working the next day. By serendipity, fate or whatever you want to call it, my husband, Massimo, who happened to be in New York, taking some time off from his first restaurant, also walked into that same little cafe on the corner of Grand and Wooster, looking for a part-time job. He'd been living in New York City trying to keep himself busy. As soon as he got back to his apartment, he was asked to come and start working the next day. We rolled into this place, a tiny little assuming cafe. It wasn't fancy and it wasn't Michelin. The same moment, I introduced myself in the entranceway. He was in the kitchen, which was an open kitchen, and I was behind the bar. That's where it all began.
Was it love at first sight?
It wasn't like, "This gorgeous Italian stallion," whatever. It wasn't that kind of love at first sight. Within the first service, the first five hours that we worked together, I saw that this person was unlike anybody I'd ever met in my entire life and that he was a doer. He was a person who was going to get things done. He opened up this classic story, the first order comes in, and it's tortellini. He says, "Where is the tortellini?" He starts looking for the tortellini. The sous chef says, "They're in that pot." "What do you mean they're in that pot?" He opened up a boiling pot of water and there was this huge tortellini that had been cooking for hours and hours.
If anyone has ever cooked tortellini, it needs to be cooked 3 or 4 minutes and immediately taken out. Otherwise, it's not worth eating anymore. On the spot, he said, "I'm sorry. There's no tortellini." He invented a brand-new dish. It was his first night at that restaurant. I saw that there was a reaction, a takeover, a charisma that I hadn't seen, not only in a chef but in anybody. Maybe that's love at first sight. We became best friends and we're inseparable. After five months, he had to go back to Italy because he had a restaurant back there, his family is there and things to take care of. I ended up following him and I never went back.
You had a feeling inside on that first meeting.
It was totally instinctive, completely.
Instinctive, intuitive, which leads us to the first question by our featured goddesses. I would like to invite our feature goddesses to join us. Lara, featured goddess, can you ask your question to Lara Gilmore?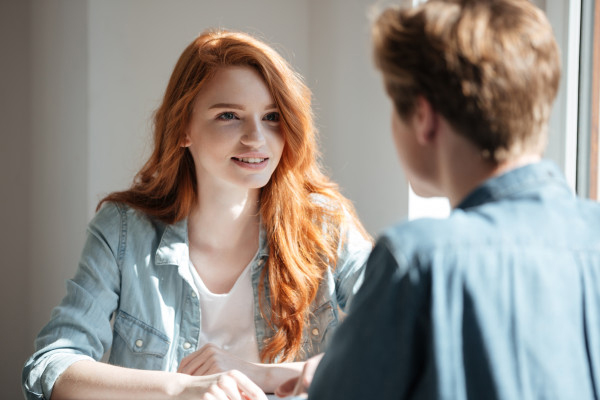 Lara, it's great to have an opportunity to talk to you. We're trying to delve into intuition. I was wondering when you took the leap of faith to move to be with Massimo in Modena, can you recall any of those initial feelings of what made you trust your gut? Could you share a little bit of that with us?
It's nice to meet another Lara because there aren't that many of us out there in the world. I don't know about you but my mother called me Lara after Dr. Zhivago because she was pregnant with me in 1967. I was born in '68 and watched Dr. Zhivago. You look more like the Lara in Dr. Zhivago than me. Anyway, if I go back to that moment, Massimo and I started working together. We had shared interests, became best friends and we formed a community around us immediately, other waiters, a bartender, some Italian friends that had come to visit Massimo.
I saw in a short period of time that there was this magical power to create things together. We were working in a little cafe, but that cafe over the short amount of time that we're working together became very popular. It got ratings. Moby was coming and having a sandwich there for lunch every day. We created energy. I bought a one-way ticket. I had left my apartment. It was this leap of faith based on the idea that somehow with this person, there was going to be a future of creating things together, making things happen. You could call that love at first sight but it was almost not an egocentric kind of love. It wasn't just about him and me, and the two of us taking on the world. It was about enlarging everything, the energy between us and extending that out to projects, to people and engaging a much larger audience. It's where when you meet those people, they can end up being your husband or your partner. They could be partners in a business, your best group of girlfriends or the team that you guys have put together. This sense of being together, you're so much more than individually.
That's incredible. First off, I will say I'm also named after the film, Dr. Zhivago. That's a coincidence. I think that is such a wonderful connection you had and inspiring to many women who should look for that in a partner. Hopefully, go with that gut feeling and take those chances because it certainly led you to such a beautiful relationship and many amazing projects together, which is inspiring for all of us. One of the amazing stories that we learned about was when Massimo proposed to you. I understand it came by a bit of surprise, but it was telling him that he wanted to start his restaurant being engaged to you. Could you share a little bit about that and how you felt at that moment? Were you shocked or were you expecting it?
I wasn't expecting it. Here's how the story goes. I moved to Modena. Two months after I had moved to Modena, Massimo got an amazing call. He's gone back to his original restaurant. He's trying to bring it back to life. He had been gone for six months and the business didn't go well when he left. I moved to Modena at the end of September and two months later, he gets a call from Alain Ducasse. Alain Ducasse is a three-star Michelin chef in Paris and has a restaurant in Monte Carlo. He called Massimo's small, little, no-Michelin restaurant in the countryside saying, "I want to combine tastes and balsamic vinegar. Can I have lunch at your restaurant?" Massimo was crazy about this. I worked on helping him at the dining room, the menu and all these things. That day, I had this little bit of a forbearing sense that this was the end of Massimo being in Modena because if Alain Ducasse was going to come and visit him, then he wasn't going to stay in Modena very long in this small, little town, small restaurant.
In fact, Alain Ducasse invited him to come to the Hotel De Paris. In a flash, he was off. He left. He went to live in Monte Carlo and worked in that restaurant. I didn't know what was going to happen to our relationship and to our life together. I had found a job and I was working on other projects in Modena, so I stayed there. Little by little, I realized that there was no reason for me to stay in Modena if Massimo wasn't going to be in Modena. I asked him if he thought he would be coming back and he said, "Right now, my life is in Monte Carlo. I'm cooking, working at a three-Michelin star restaurant. This is my dream." I said, "That's your dream. I'll let you have your dream. I'm going to move back to the States."
When I moved back to the States, shortly after, he came after me saying, "I realized that as much as I've wanted to have a three-Michelin star restaurant, if I don't have it with you, then there's no point in having it at all." At that point, he convinced me to move back to Modena and we looked for a restaurant. We bought a restaurant that had been existing for 50 years. We started renovating it on a dime, painting the walls ourselves, and getting local seamstresses to make the curtains and things like that, very simply done. Before opening, my father was having some health issues. I had to fly to the United States because he was getting an operation.
Sometimes, in life, you just have to be patient and wait for your moment.
Click To Tweet
On the opening day, I was in New York and Massimo was in Modena. He gives me a call at 8:00 in the morning. Of course, 8:00 in the morning, if you don't have kids and you're still in your twenties, you're still asleep as I was. My mom gets me out of bed, I come down, pick up the phone and he said, "We're opening the restaurant. I wanted to make sure we're going to get married." I said, "Are you asking me to marry you over the phone?" He didn't even say, "Yes, I'm asking me to marry you." He just repeated, "We're going to get married, right?" I said, "Massimo, I haven't even had my coffee yet. Are you kidding me? I can't answer the question like that." Yes, we did get married and that was the proposal of a lifetime which I wasn't expecting.
In hindsight, I realized that he was asking me not to marry him. He was asking me to marry the enterprise. He asked me to marry the restaurant, every waiter, chef and artisan that we were going to work with. He was asking me to marry so much more than just him, but to marry his dreams, passions, and the sacrifices that needed to be made because marrying a restaurant is not easy. It means that you don't have your husband around very much, and you don't have a lot of family dinners. What I learned over the last 25 years is that you do have a huge family. We have two children of our own but we have 45, 50, 60 children and our family is growing and growing. That initial instinct or that intuition that I felt about with this person that together, we were going to create amazing things came to fruition.
You had to persist. Alyssa wants to talk about that ingredient of persistence.
Lara, it is nice to meet you. To achieve your dreams, you need love and passion, but you also need a lot of hard work, grit and persistence. When Francescana first opened, it wasn't immediately considered a three-Michelin star restaurant that was ranked the finest in the entire world it has been. It was also in fact not always received well in the very beginning by critics and by the Modenese people. It was a bit risky, too innovative, provocative and different. Despite that, I read where Massimo came to you and said, "Maybe we should close the restaurant." You said, "Give it more time. Let's keep going with this and see where it takes us." There was a lot of faith and confidence, but persistence was a key ingredient there. I wanted to talk to you about that. How did you know that was the right path? That must've been scary when it wasn't initially received well and you have this feeling that you needed to continue, you needed to push forward. You knew that you could deliver to the critics, world and Modenese people something that they would ultimately love.
It's a good question, Alyssa, because giving up is something that all of us in our lives, we remember moments when we gave up on something. This is silly but I gave up playing piano when I was 10 or 11 years old. I still regret that moment of giving up something. I know I wasn't a great pianist or anything, but if I'd continued, I could play the piano and now, I can't play anything. Giving up is such an easy way out. When we started on our adventure, I thought it was going to be easy. "Here's this great chef. He knows everyone in town. He already had a restaurant that was successful. He cooked with Alain Ducasse and he spent time in New York. It's going to go great."
I had no idea that it would be such a long journey. I don't think he had any idea that it would be such a long journey either, but he had completely changed his point of view. He wanted to be more provocative. He wanted to move into the Italian kitchen forward. He wanted to change things. He's an iconoclast in his thinking. My experience studying contemporary art, reading about artists and their lives whether it's artists in the Renaissance, the Picasso, Van Gogh or any of the artists who have had triumphs but also difficulties in being understood helped me encourage Massimo. It's rare that an artist is recognized immediately. It's only after 20, 30, 40 years of their career often that then they get recognition. Now, the art world works in a very different way, but some of the greatest artists we know live their entire lives without being recognized.
I felt Massimo had such an incredible vision that needed time. My father was always very wise with Massimo and Massimo was agitated. Every year, "I can't believe I didn't get the Michelin star. I'm wanting so much and wanting it all to come quickly." My dad would always say, "Massimo, be like a tree. Grow slowly so that when the wind comes, when the storms rage, you're not going to move. You're going to be steady and strong." That advice over the years sunk in and in hindsight was the best advice we were ever given. All of that long, arduous time, not only getting recognition, but also getting out of the criticism of a conservative Italian population gave Massimo the opportunity to grow and find out who he was, what his kitchen represented, establish a vocabulary and identity. By the time people were listening and ready to experience his kitchen, he had something to say.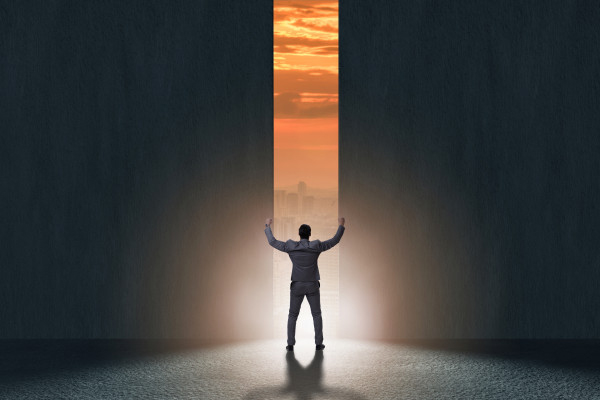 Persistence is important in anything. Especially social media and Instagram, everybody's lives look so amazing and things look simple, but we all know that life is long and difficult and there are many challenges. When you get through those challenges and you've been able to achieve something, all of those passages that you went through are so much more precious to you. If you hadn't gone through them, you almost think, what would your life have been? What a boring story, what a simple line, who wants a simple line? It's life. We all want something a little bit more dynamic and exciting.
Perseverance is important. In the early years, the most important thing in our marriage was that I put myself always at the disposition of the restaurant. I had a young child. She grew up playing under the tables with her Barbies. Whatever needed to be done, I would do whether it was peeling a potato, doing a flower arrangement, or being quiet and not expecting my husband to be home anytime soon. Sometimes, as partners, we have to know when it's our time and when it's their time. It's not always time for everybody to be up in the front stage and center. Many years, I've been very happy to be behind that curtain and stage helping Massimo in whatever way I could, whether it's translating his ideas, his recipes, creating support for the press, for contacts, for whatever I could do. I have an opportunity also to do part of the front and center stage. Sometimes in life, you have to be patient and wait for your moment.
It all comes back to me now and I was watching the Chef's Table episode that highlights Massimo, you and the restaurant. It was the general manager of the restaurant, Giuseppe Palmieri, who said, and I'm going to quote this, so I hope you're not embarrassed, "Lara is the most important part of the success of Osteria Francescana." Based on everything that you've said, you were pivotal in making it happen that encouraging him to go on. He is the amazing chef behind it all but clearly, it was your persistence and encouragement that helped it stick around and become the world-renowned restaurant that it is.
Thank you. There's also another person I have to give a lot of credit to, which is and it's not his doing, our son, Charlie. We have a son who was born with a genetic syndrome. For many years, we didn't know what he would be able to do, whether he was going to be able to walk or talk. He's nineteen years old, he speaks two languages, he runs around and he makes tortellini. It's a good ending to a story, but there were many years when we weren't sure what was going to happen with Charlie. I have to say that having a child with any difficulty, disability or challenges kept us grounded. He was born in the year 2000. We got our first Michelin star in 2001. His whole young childhood were the years that we were running and crazily putting time and energy into the restaurant, and at the same time dedicating time to him. It kept us grounded.
Whenever there was a moment of thinking about throwing in the towel or questioning what we were doing, we always thought about Charlie. We are trying to make sure that whatever we were doing, we were going to be able to ensure that he was going to have security, he was going to be able to have a good life. Sometime, these unexpected events in your life keep you very grounded. There was no time for us to be vain, selfish or think too much about our own good fortune. We kept our heads focused and on the ground, working as hard as we could to make Osteria Francescana a success. It gave us even more drive and more of a mission to make the restaurant as successful as it could be.
It is clear how passionate you are. We met just about the day I was looking when Facebook Memories come up. A Facebook Memory came up that I sent you of that video.
I think we might've met in the kitchen. I was thinking about doing the interview from the kitchen, but since it's 5:00 in the afternoon, all the guests come through, and they're all having their snacks which would have been lovely because we have guests from all over the world. With social distancing, COVID, and the whole thing, everything has gotten a little complicated. I remember we ran into each other and started talking.
To find your guardian angels, you have to be very humble and express your needs.
Click To Tweet
I have to say, my husband and I with some friends stayed at Casa Maria Luigia. I grew up speaking French, so Italian is not my main language but we stayed there for one night and we met you. I was struck by your hospitality, being there, greeting us and you were talking to us like family. Your daughter was away studying, but we met Massimo and Charlie. It is clear how much you love your family, your husband, Casa Maria Luigia and the staff. You have other passions as well which is another ingredient. You're very passionate, as you say, you're more in a front stage that the curtains open to you and you have worked on some important initiatives that are serving others in the world. Can you talk about your passions? I know it's hard to pinpoint a favorite one, expand a little bit on them.
We have two amazing projects. One started back in 2015 and it happened serendipitously in a way many things in our lives happen. We were invited to participate in the World Expo in Milan and the Expo theme was Feed The Planet. We had no idea how to participate. We were getting lots of invitations to do a pop-up restaurant or some dining event. Massimo and I looked at each other and we thought, "This has nothing to do with the theme of the Expo, which was Feed the Planet, Energy for Life. How do you feed the planet? We don't need to do another gala dinner somewhere and have people drinking champagne. What message can the restaurant world leave, especially coming from Italy to Expo?" One morning, Massimo came up with this crazy idea, and I say crazy because at the time I thought, "How are we ever going to make this come to fruition?"
The whole idea was let's open a soup kitchen, a community kitchen for people who are in need, whether they're on the street, working poor or low income that not only gives people a meal but invites them into a space that they would normally not be invited into. A beautiful space, a space with beautiful tables and chairs, artwork on the walls, lighting, a sense of freedom and dignity. Let's serve them a meal that feels dignified. Let's serve them a meal where there are volunteers who are bringing that meal to them sitting at a table as if they're in a restaurant. How can we make that meal as delicious as possible? We can call on all of our chef friends and colleagues from around the world who will be passing through Milan anyway, during Expo to come and cook. Then we thought, "Are they going to cook recipes from their restaurants?"
We started thinking about all the inevitable food waste that was going to happen at a fairground like Expo. All the food waste that happens every day in our cities coming out of grocery stores, simple potatoes, perfectly edible food that's being taken off shelves because it doesn't look good, it's past the sale day, and it's not as appealing as it was three days before. We started realizing that there needed to be a moment of recognition where chefs could get involved in changing the perception and fighting food waste by taking perfectly edible food that's been taken off the shelves and cooking it into delicious meals.
We created this project called the Refettorio Ambrosiano. We thought it was going to be a six-month project. It was going to go on for the amount of time at Expo. As the Expo started to end in the end of October 2015, we realized that we had created something that was going to continue. The volunteers still were volunteering. We had chefs coming from all over Milan cooking. The Refettorio had more recipes than they even knew what to cook with. We had more suppliers of food. No one had to buy any food because we were being brought beautiful food every day.
We realized that we had created around us another community. A community that wanted to take care lesser and more in difficulty citizens. From that moment on, we decided to see if we could open another Refettorio in another part of the world and so forth and so on. We began this project called Food For Soul. It is the idea of chefs working together to fight not only poverty and hunger, but to fight food waste and fight it through beauty. Beauty in the meals that are created, beauty in the service that's given, and offering people who are in need, not only because they're hungry but emotionally in need, and a little bit of dignity through a well-crafted meal.
It doesn't sound much and we're not feeding 5,000 or 10,000 people. Every night, we sit at a table with 100 people, but those 100 people we know them by name. They feel like they're part of a family. Day-after-day, you can create a new community. In a way, we leveraged to what we'd always send at our restaurant. We thought about the power of beauty, the value of hospitality and also the need to think about the quality of ideas. Chefs are not only the sum of their recipes. They have brilliant ideas from all over the world and if they come together, they can do a lot to impact, not only food waste, but hunger around the world. We have seven Refettorios and we're working on our next one, which we hope will be on States. In Chicago, I don't know. We're looking at San Francisco.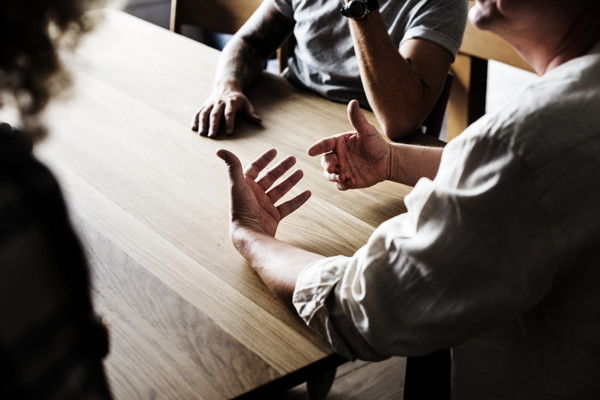 I'll be the first on the list to volunteer.
Chicago would be great. The thing about these projects is that it's not about charity. It's not a charity project, it's a cultural project. It's for everyone. When you create a beautiful space, people want to work in it. People want to volunteer, they want to cook, they want to serve and it's a win-win because it bridges that gap between haves and haves not, between those in need and those who can give more, and creates a real bonding, which is so hard now especially when there is so much difference in the United States and around the world. That is one of our projects.
The second project, which is even closer to my heart. I returned from Rome where our group called Tortellante, a group of 25 young men including Charlie on the autism spectrum, who we have taught over the past years how to make tortellini. Before lockdown on February 19, 2020, we were at the party to inaugurate this amazing food and wine. Before COVID, we were in Milan getting an award and picking up the first copy of the magazine. Then we were in Rome with the Minister of Italy and a bunch of senators trying to help pass a lot to promote social enterprises with young people who have disabilities, trying to show these administrators and politicians that there's another side to disability, which is diversely able.
What our young men are doing, making tortellini is not only creating a business economy but saving a very old pasta tradition that many of their other friends are not interested in learning to make. We're not going to have the nun around forever to make tortellini, so somebody has got to come in and save the tortellini tradition. We thought, "Why not have our boys be the ones who save it?" Our superheroes of homemade pasta. That's another project that's close to my heart because I see my son growing, I see that he can also be part of our restaurant world in his own way, and define it however he needs to define it. It's not three Michelin stars but he's going to make even a bigger difference than Massimo will someday.
Sometimes when we consider doing something charitable, giving someone a meal, oftentimes it's not factored in the celebration part of what a meal is. Sitting down with the people you love or the people you may not even know, breaking bread with people, and having that opportunity of sharing a meal is one of the most incredible things that we have as human beings and what makes us unique. To be able to share that with someone who doesn't have that opportunity for whatever moment they're going through. It could be that they lost their job. There are a lot of fragilities. There was a beautiful article in The New York Times about how poverty and hunger are not always parallel. The poverty level may not be low but there's still a lot of need for food. We've seen all around the nation that food banks have been visited by many more people than they expected. Their line is out the door, it's families with cars, but tragedy comes very quickly and food is one of the most important things we have.
These projects are all projects. The most important thing is that they could all be copied, replicated and sent out in the world. Once again, it's about creating a community. At the end of the day, I had such great lessons in working in a restaurant with Massimo about how do you create a team, group, how you get people involved, passionate about what they're doing and trends, also share your own dreams with them, and make them feel part of that dream. If you can extend that to other projects, whether it's young boys making tortellini or opening community kitchens, then you can contaminate people with this positive energy. At the end of the day, the energy is out there. Let's use it, put it to good use and make it work.
Sometimes what's missing is the poetry of the unexpected.
Click To Tweet
You need support. That's our next ingredient. Without support, it may be difficult to achieve that dream. Dena would like to ask you about the support that you have.
My fellow goddesses have touched on all the things I was looking to hear and learn about. How does he support you and/or how are you being supported in your everyday goings, doings and continuing to be forward-thinking and present?
It's a hard question for women in general, especially women who take on responsibilities, challenge themselves and have high expectations of themselves. Every time I go somewhere to get a massage, the massager is always saying, "You should be a little bit easier on yourself because I can tell that you're expecting a lot from yourself." Women who are determined and ambitious, we have a hard time asking for help, reaching out and asking for support. During the most difficult years when Charlie was young and Massimo was working all the time, I knew that I couldn't turn to him for too much support because he had other things to think about. I started looking out and trying to find what I call guardian angels. The guardian angels could be the most unexpected character. It could be the barista at my local bar who would make me a cappuccino every morning because I would see her every morning, I could tell her what's going on with Charlie and she could share things in her life. This happens more in Italy than it does in the United States because things are much more stagnant here. You see the same people again and again.
I realized that there are guardian angels everywhere. They don't have to be these big golden statues. They could be a person that you see every day in your workplace or at your local bar who were getting your cappuccino. They could be the fruit and vegetable vendor. They could be a good friend of yours but oftentimes, when we open up ourselves to others, we show our fragility and our own need, people come to our rescue. To find your guardian angels, sometimes you have to be very humble and express your needs. Not because you're a victim but talk about the difficulties you're having in your life. I learned a lot with Charlie that sharing my difficulties was a way of finding these guardian angels who gave me support.
Sometimes the support was a hug or a pat on the back. Other times, support could come in helping me find a babysitter or helping me somehow down the road to finding better people to better doctors or things like that. Sharing and not closing ourselves off is the key. It's hard because we're all tough, dynamic women and we want to be able to do everything. We want to be Atlas, put the world on our shoulders, and not have a moment of need, but showing our moments of need is a window of opportunity to invite people into your life.
That's incredible. You're so wise when you were young in those moments. To me, that's something that I grew to know years later. When I was a new mom, I didn't have that wisdom to seek out others. I put that all on my husband, and that's incredible that you've had that wisdom at such an early time.
He wasn't there and we didn't have cell phones back then. Everything was a little bit more complicated. Being a young mother in a small town in Italy, I also learned from generations of other women that there's an incredible network of women here in Italy. They support each other, mothers, grandmothers. Even the art of pasta-making, no one is ever making pasta by themselves. I learn very quickly that they're always getting around a table and making pasta together. It's like making a quilting circle because it takes too long to make it by yourself and for all together making it, you're going to get so much more pasta out of it. In the meantime, you're sharing your triumphs, difficulties and gossip. Nowadays, we're all busy. It's hard to find that time. We're either running to the gym, kids or whatever it is. Find that time to sit down and do something with other people, other women, because it's an excuse also to be able to open up and share. Sometimes there are book clubs or other things, but we need to start a pasta-making class altogether because it's a great way to share your needs, stories, help each other and support each other.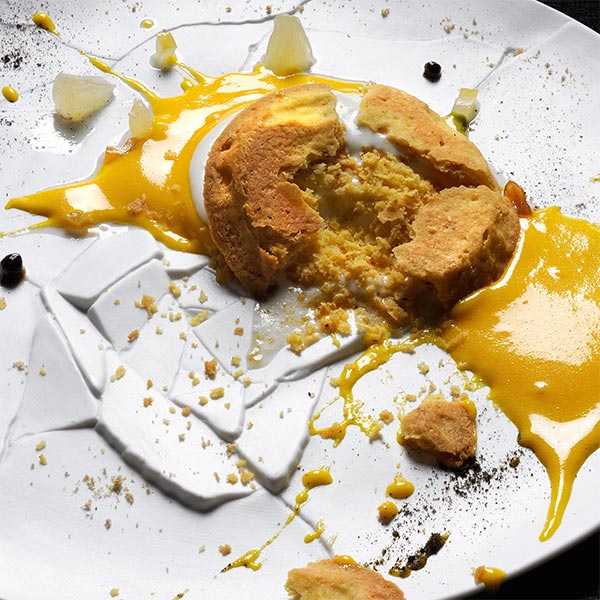 Dena, we've talked about this on the show. We're very vulnerable. I've already gotten permission from Dena to talk about her experience on several episodes. She is now married but she was a young widow. After Dena had her daughters, her husband had passed away. We talked about the fact that I believe at first, you were not taking support from people. You thought you could deal on your own, right, Dena?
You go into that survival mode. When my kids were little, I couldn't take myself away in my bed or be that, but I did. I had experiences where I would go to school and people would come up to me and they would say, "You look so great, you're dressed and you have makeup on it. How are you doing this?" I wanted to be normal. I didn't want to be that vulnerable person, but inevitably whether I ask or didn't ask, I had a village of people. I had my little Italy and people were there. I had best friends that moved in and would stay with me until I finally said, "You need to go back to your home." I was fortunate. We had an amazing group of people that weren't going to let me fall down completely.
They helped to empower you to be strong. I feel with the goddesses and this mission that I have, it's to start learning about helping each other. Women sometimes put each other down. It's about learning from each other, empowering, helping, holding our hands and being open to that support.
That's one of the reasons I fell in love with Italy. When I moved here, it's that sense of community wherever you go. I can walk down the street, not because we have a famous restaurant. People know who I am and say hello. They don't have famous restaurants or anything but people know you. They recognize you because there's this interaction that happens on a daily basis. If you think about it, life is that daily basis. Our everyday interactions with the grocer, the gas station guy, coffee maker or a barista, those are the interactions of our life. They can enrich our lives. We can get so much from them if we open up, ask, be generous and we invite people into our lives, even people that we don't know that well. We do all have a little Italy around us. You have to create it and believe in it
I know there's more that you could possibly add, but the one I feel that for my life and I'm looking at your life is mistakes. We cannot not talk about Oops I Dropped the Lemon Tart. I want to tell you a brief story. I'm wearing the dress that I wore the night that we came and ate dinner. You're not aware of this, Lara, but my husband and I were traveling to Tuscany to meet friends. We decided we would stay in Modena. My girlfriend supposedly had made the reservation. We arrived at Casa Maria Luigia. My husband and I were on the train to Bologna because they arrived there before us. She said, "We're not going there." We were like, "That's not what we had planned to do." She said, "This is where we're eating." I had no idea that it would be selections of some of the iconic dishes at that time. What happened was we arrived and we met you. We were excited about staying at this beautiful place. That night, it was raining. Your staff had umbrellas and brought us into the carriage house. Right away, I saw the artwork of Damien Hirst, for example, it would say mushroom and then it would have 25 milligrams. It is like a prescription for the items. I was like, "This is cool."
Indeed, we were served some of those iconic dishes but more than that, this little mistake that my friend had made by not reserving the restaurant we thought turned out to be such an amazing magical night. We got to hear you speak. The sous chef, Jessica, gave a fantastic talk about the restaurant, the inspiration that both you and Massimo had. I sent you this video, my daughter, who's a real foodie, I not only had the lemon tart. Jessica encouraged me to go behind and say, "Ask Massimo if you can break and you can make your own lemon tart with him." I'm like, "There's no way I'm doing that." She said, "Go." I went and he said, "Your mother is going to help you make the lemon tart." It was so fun. That mistake, we joke about it because the whole rest of our trip, whenever we'd make mistakes, we'd say, "Oops, we got on the wrong train." "Oops, we dropped the pizza dough in a pizza-making class." That was a fun story I wanted to share with you because it was such a magical night. Sometimes these mistakes can turn out to be a better dream than we had thought, these unexpected. Can you talk about mistakes?
The Oops I Dropped the Lemon Tart has become such an iconic dish for us. Not only because it's delicious and has all the flavors of Southern Italy that are brought together, but because of this incident that happened in the kitchen, we had created this beautiful, perfect lemon tart with all these different citrus ingredients from Southern Italy and there are capers, bergamot and hot peppers. It all comes together in this precisely constructed perfect lemon tart. One night, on a Saturday night, the last two tarts were being served, the end of service, and one of them drops on the floor.
Mistakes are key. If we don't make mistakes, we don't learn.
Click To Tweet
Our pastry chef, Taka Kondo, a Japanese, very precise about everything he does, was speechless and couldn't even move because he didn't have another lemon tart to serve. This is a three-Michelin star restaurant. It was on the floor, completely broken, the whole kitchen was frozen with him. Massimo from the other side of the room was like, "What's going on?" All of a sudden, he comes around and he sees this mess on the floor. I remember Taka watching him, Massimo looked down at it and he looked at Taka and he said, "Taka, this is the most beautiful thing you've ever made." From then on, the tart has always been broken. We reconstructed it to be broken because at that moment, what was missing from that dessert was the mistake.
What was missing was the poetry and the unexpected. What was missing was that imperfection that allows you to enter into the emotional state of anything. When things are too perfect, we freeze up a little bit. When there's a little bit of imperfection, someone's got a gap in their teeth, their hair isn't perfect, they've got freckles or the house isn't perfectly organized. That's the moment when you can feel closer to that person, that space, you can relax. There's a lot to be said for mistakes and imperfection. Oftentimes, we don't let ourselves recognize that a mistake can often be an even better solution to the one that we had so meticulously planned or organized. In art, there are many different examples of artists who play off of their own mistakes.
It's an important reminder. The one reason that we have kept Oops Lemon Tart on the menu is because we want to remind people that even if you are pursuing to be the best restaurant in the world, all the perfection you need for those Michelin stars and the guides. At the end of the day, if you don't have an emotional connection to what you're making, eating and to be able to share that with your guests, it doesn't mean anything. For us, that is Oops I Dropped the Lemon Tart. Mistakes are key. If we don't make mistakes, we don't learn. Mistakes help us also recognize that we're all about failure. We get up, we try again and we do something a little bit better.
Learning from them instead of a mistake, a happy accident or to propel you forward.
Here at Maria Luigia, every night we are serving Francescana Menu that has as our classic dishes. The restaurant in Modena, we've given them the freedom to no longer serve those dishes. They have their own tasting menu. They have a new tasting menu after lockdown. It's all about the Beatles album, Sergeant Pepper's Lonely Hearts Club Band, which for the Beatles was this turnaround moment. They were a successful band. They had their music and path. They decided to go to India and completely change their aesthetic, mood and music. We thought about our lockdown here in Italy as an imaginary trip to some other place in time.
All of our chefs were given this challenge to think about recipes based on that album. In a way, even though everyone is in their home, they couldn't see each other, whether they were back with their families, here in Modena we have small apartments, we wanted everyone to take this lockdown as a moment to be creative and to explore who they are and express themselves. We reopened in June 2020 with this menu called With A Little Help From Your Friends based on the Beatles album. It's colorful, psychedelic and it's all about being creative. Sometimes, when we are taken away from our everyday lives, we can even come back with something more than what we were giving before.
Lara, could you talk about the menu a little bit and what that looks like?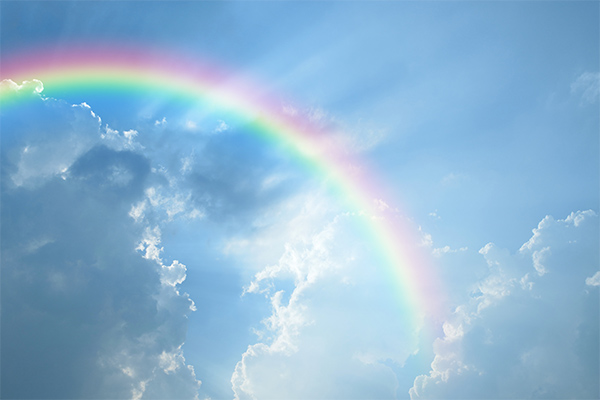 The menu is super colorful. We travel around the world, so there are influences from different countries. Our chefs are all from different parts of the world. We decided to let each chef express themselves and develop a dish. It always relates to Italy. There's always an Italian tradition in there. We have a dumpling that's made with smoked pork that we make here at Casa Maria Luigia. The dumpling sauce is more of an Asian sauce. It's the coming together of many different techniques and cultures. It's a menu that expresses individuality, full of color and life. I don't know what else to tell you. I can't give away some of the dishes.
We have to plan to go. We will be there.
We are full of wonderful European travelers from Switzerland, France, Germany and Italy. It's sad not to have the Americans back because this is my little paradise, English speakers.
Lara, last question about all of these fabulous ingredients. What did we forget to ask you about? What are the last few ingredients you need for success and your dreams?
This ingredient, I thought I learned it from Massimo but in hindsight, I also learned it from my mother. One of the most important ingredients to dream, to have success, but to also enjoy your life is a little bit of folly. Never forget to do the unexpected. Never forget to do that crazy thing that everyone's like, "That's crazy, folly." That it doesn't make sense. You can't rationalize it. It's not 2 plus 2. It's not going to turn out to be four. It's going to be 6 or 10. Let things get a little crazy sometimes. Do things that don't make sense a little bit. I'm not saying go out and change your whole life, but there are moments in the day that we can have a little moment of folly. Sometimes that means we're going to laugh at an inappropriate time and everyone else is going to laugh with us, or we're going to provoke someone in a conversation. All of a sudden, things are going to turn around or make a decision that you normally wouldn't make and challenge ourselves in some ways. Take a little bit of folly in life every day, just a small dose can make unexpected things happen.
That is an amazing ingredient. To our audience, it's like the cherry on the top. Thank you for sharing your recipe for a dream, Lara.
You're welcome. Thank you for inviting me.
Mistakes help us recognize that humans are all about failure, then we get up, try again, and we do something a little bit better.
Click To Tweet
If our audience want to contact you, how can they do that?
They can contact me at [email protected]. Food For Soul is our foundation. I read all the emails that are coming through there. We have a very small team and they're always forwarding things to me.
—
I wanted to tell all of our audience about this amazing cookbook called Bread Is Gold by Massimo Bottura and friends. The friends are famous chefs from all over the world. I have to tell you, Lara, and that's not because you're here with us and I'm telling you, but this is an amazing book. It says underneath the subtext is Extraordinary Meals with Ordinary Ingredients. I'm not a great chef by any means, but I love that I have in my refrigerator or pantry, 99% of the ingredients that are listed here for these amazing recipes that are simple. Simple ingredients can make the most delicious foods. I love that there are lines for recipe notes. I love the photos. Most importantly, I love the little interviews with a little vignette of famous chefs, how much he knows them, how far their history goes back, and how they are involved. Lastly, I wanted to say we were talking about support as one of the main ingredients and all of the proceeds from this book go to Food For Soul to create and sustain community kitchens around the world. I love this book. I wanted to plug this book.
You can find the link on GratefulGoddesses.com if you would like to purchase this book as well to help support Food For Soul.
Thank you, guys, so much. This book, which I always have around too. One of the reasons I love this book, not only because I worked very hard on it, I did all the writing for it, and the storytelling. It brought me so much closer to all the chefs who participated in this project, but it's a super light book. It doesn't weigh anything. It's one of the only cookbooks you'll ever buy that's super light. It can get wet and nothing happens. Thank you for picking up on the recipe notes because I'm always writing stuff all over my cookbooks and making a mess. When we made this cookbook, I wanted there to be space so people will be like, "I didn't like the garlic in there or I wanted more Parmesan." You can make great food from whatever is in your refrigerator. You don't have to go to the grocery store.
—
What are your takeaways from Lara Gilmore?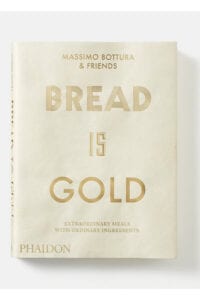 She's amazing, so inspiring. I love her story. I love the love story between her and Massimo. I love her passion for not just serving her own little part of the world, but serving the entire world with Food For Soul, the cookbook and everything she's doing. I can't wait to visit her in Italy.
Isn't she personable? We did meet in the kitchen and that's so funny. I remember also her always coming into, "How are you? Are you enjoying your stay? What can we do to help?" Being so down to earth and wearing her fashionable Gucci shoes, that's cool. Lara, how about you?
She is blessed with a gift of teaching and a deep thinker. The fact that she was able to take the challenge of raising a child with special needs and find the silver lining and be so positive. I feel her and Massimo as a couple were able to connect. I'm blown away. She has a lot of stories to tell and people are obviously learning from her, with her two missions and her book. That cookbook, I want to read anything that she's printed. She's someone to look up to and she's an empowering woman. It was a joy to listen to her.
It's such a treat. Dena?
I found her to have this incredible ease about her. Not that anything comes easy, but it seems like everything comes naturally to her. These amazing things that she's doing, they seem to trickle out with ease. The other thing that I found about her that was so incredible is she's very humble in an incredible way. As we watched on Netflix and if you watch the story which I did, she takes zero credit. Even the cookbook, she was like, "I wrote this whole thing." Her name doesn't have to be front and center. She finds this place next to her husband. She says she waits for an opportunity and so on and so forth but yet she's the wizard behind the scenes. She's the donor who's anonymous all the time. It was incredible to get to know her and all that she's doing is incredible.
The things come to her seem like easily because she's open to it. She has such positivity. Even when I said to her, "We're having a senior moment, we're over 50." She said, "Don't say that," which is true. We do that a lot. I do that a lot. It's so important to not do that and to say, "I forgot something." Not put ourselves down. I agree, she was such a treat.
—
Welcome to Favorite Things. It's like an adult show and tell. We have Lara Gilmore joining us from Modena. We are going to get to see her favorite things as well, which I'm excited to see. First, let's start with Dena. What did you bring along?
I didn't bring it but I will discuss about it. It's from reading about Lara. I saw your passion for art and contemporary art in particular. I share that passion with you. There was a big Warhol exhibit here that I was in my happy place. One contemporary artist that I am particularly fond of is Chuck Close. I love photography. The fact that he has that photorealist part to it, as well as the art, he's one that I like to gravitate towards. I don't have any of his work. I was curious on some of your favorite contemporary artists.
I love Chuck Close. I don't have any Chuck Close item because it's a little bit out of my budget. He's an amazing artist. I don't know if you know the story, but he was a realist painter. He has a debilitating disease. He's in a wheelchair and he was determined to still keep painting. He created this grid structure that would move him up and down the canvas, but he had to make all his brush marks very small. He started making paintings as if it was a pixelized digital image. He was able to combine technology with his disability to create works of art that he would have never made otherwise.
In a way, we go back to the mistake, we go back to when you hit a hurdle in life, you're going to find a way to get over it. He has become the artist because of these paintings. The other ones are wonderful but the paintings that you fell in love with are those paintings. Chuck Close is very dear to my heart. What I love about artists in general, and Massimo and I have always tried when we can to know the artist and then buy their artwork because there's this whole relationship that gets established. Most of our collection is based on artists that we have met, known and been able to purchase their artwork. It's not only about aesthetics or ideas, but also about the people themselves. That has been enriching for us.
Alyssa, what is your favorite thing?
Mine is a little unwieldy. I'm going to do my best. Especially now, during these times, this is one of my favorite pandemic purchases on Amazon. This is an amazing bamboo cheeseboard. We've been doing cocktailing wine and cheese around here, around 5:00 every day. What I love about this is it has all these fun little contracts and we don't have a lot of storage here in these city places. Big things are hard to store sometimes. This has this whole pullout tray. I'm going to try and put all these knives and your little chalk to write what kind of cheese it is, little knives and bottle opener. On the other side, it holds these little open trays which have these little dishes and little things in the corners for olives and all this stuff. It's all-in-one and so compact. We've been using it every day. Hopefully, when we can entertain again when the world opens up, I will use it frequently. As I said, one of my favorite pandemic purchases that's smart.
I'm coming over when you do that. Featured goddess Lara, how about you?
I chose this soup ladle and this was my mom's. My mother passed away years ago right after I got married. I was collecting her things to keep in my home. This was an immediate I-must-have-this when I was dividing between my siblings. It has been at times a little difficult to use when my journey started off. I am missing my mother so much, but it brings me such joy in the kitchen and it has this broken handle. It's blue and her eyes were blue. It's one of my favorite colors. That adds to the joy when I'm using it. I feel that when one of my kids picks it up and I see them using it, I truly feel that my mom is part of the kitchen with me. She's there helping me nurture. Lara, as you touched upon that sharing a meal and cooking is such an intimate experience. I've always felt that through my life. I love cooking, so this will continue. It's not perfect, it's broken, but that's another message. Perfect things are not the ones that always inspire us. This is my happiness in my kitchen. That's it.
I wanted to share mine before we get to our guest. My husband and I were invited to a party. The theme was Andy Warhol mod. We were like, "What are we going to dress up as?" I had a pillowcase delivered to my home. I took it to my dry cleaner, Tim, who you say is your community and your angel, Tim is my angel because he creates these costumes out of pillowcases. He created this A-line dress for me to wear using this pillowcase. Tim from Lucky Cleaners in Chicago, he has multi-talents. He created this dress which reminds me of Warhol, but Campbell's Soup and eating soup my whole life, comfort and home. I like the old and the new, and those are my favorite things. Onto Lara Gilmore, our guest. We'd like to know about your favorite things.
One of my favorite things that I've discovered this 2020 and this was a total lockdown. I planted zinnias from seed because we were here in Modena. I don't know if you guys have planted zinnias, they're the most granny flowers. They're not cool, trending and exotic, but they grow crazy. I'm into these old-fashioned zinnias that are 2 feet tall. These are my new flower arrangements, very old school, straight forward. One of my favorite things that I love is Parmigiano-Reggiano. We serve it here at Casa Maria Luigia. Parmigiano-Reggiano is often thought of only as cheese to be grated, whereas it's an amazing cheese to use in many different ways.
I love to put balsamic vinegar on it, and this for me is a super healthy snack because it's protein. I'm allergic to lactose, but Parmigiano I can eat. Anybody who has problems with lactose, dairy, parmesan, and it's my snack pre-workout, after workout, cycling, don't know what to eat, save it from the crackers. I eat Parmigiano cheese. Another thing that I love is Lambrusco. We have lots of Lambrusco. It's like the Coca-Cola from Emilia-Romagna, bubbly, cold, a little bit pink. It's not champagne. It's not fancy. It doesn't cost a lot of money. It's a great summer drink. Lambrusco and Parmigiano, these are my favorite things to snack on.
These are my absolute favorite shoes in the world. They're all scuffed up because I wear them so much. They're only a year old, but these are my Dorothy red, I want to go somewhere and imagine that I'm going home or wherever. When I put these shoes on, there's a little bit of folly. There's a little bit of being retro and serious. Because the color is green, I also think it's a message about thinking green, being fresh, an iconoclast, not always having everything match, and green goes with everything I've learned. It goes with orange, red, yellow and white. Buy a pair of green shoes and you will be happy.
Books, I'm into this new book. It's all about women artists. It's called Ninth Street Women, women artists in the East Village back in the 1950s and 1960s. Often, the stories about art are all about men, but there are always women who are part of those stories. What's great about this book is that it's not only about the amazing women like Elaine de Kooning, Lee Krasner, Joan Mitchell, but how much they influenced the men and the artists of that time. I'm obsessed with this book. I wanted to make a little cocktail, which is easy, simple and sparkling. Mine happens to be a rosé, nothing too fancy, I put a drop of balsamic vinegar in it, and it can become a Kir Royale. It's got this great color, the balsamic sticks to the edge. It brings a little acidity so if you have even a Prosecco or something, try it.
We're all vicariously tasting it through you.
Delicious as expected. Making your own drinks and experimenting whether it's making your own version of a gin tonic, Kir Royale or a cocktail is always fun because once again, it's often men who are behind the bar. We've got all the creativity and we know our ingredients better than anyone else. Green shoes, make a cocktail, read a book about women artists and eat a little bit of Parmigiano. That's my advice.
What you don't realize, Lara, is I often refer to The Wizard of Oz. When you said click your heels and to imagine that your home, that is something that I often say there's no place like home. When Glinda, The Good Witch says, "You have the power all along, my dear," I feel like we all have the power. Thank you for sharing your favorite things because it makes us feel like we're in Italy, Modena, we're enjoying some flowers, Kir Royale and Parmigiano. I didn't know that you could eat it if you're lactose, so that's a very good tip. I'm going to go upstairs and we're going to go and eat our Parmigiano. Thank you so much for sharing your favorite things and for joining us and most of all, for letting us feel at home with you.
Important Links:
Love the show? Subscribe, rate, review, and share!
Join the Grateful Goddesses Community today: